About us
Our studio, Reykjavik Clay, opened in January 2023. It is the first dedicated open-access ceramics studio in Reykjavik. The open-access membership is at the core of what we offer. 
We also run a regular schedule of courses for people new to ceramics, and for people who would like to develop their skills with courses for beginners, intermediate and open levels in wheel throwing and handbuilding. 
Our mission
Reykjavik Clay's mission is to cultivate ceramics both as an accessible hobby and as a potential career. Our members come to Reykjavik Clay for a variety of reasons, the joy of making ceramics, learn a new skill, be part of a community, relax and unwind and develop new careers.
We are proud to be part of a wider movement of maker-spaces, making collaborative working a normal part of Reykjavik life. Our mission is to enable people to make beautiful ceramic objects, become more centred and fulfilled, and more present in their lives.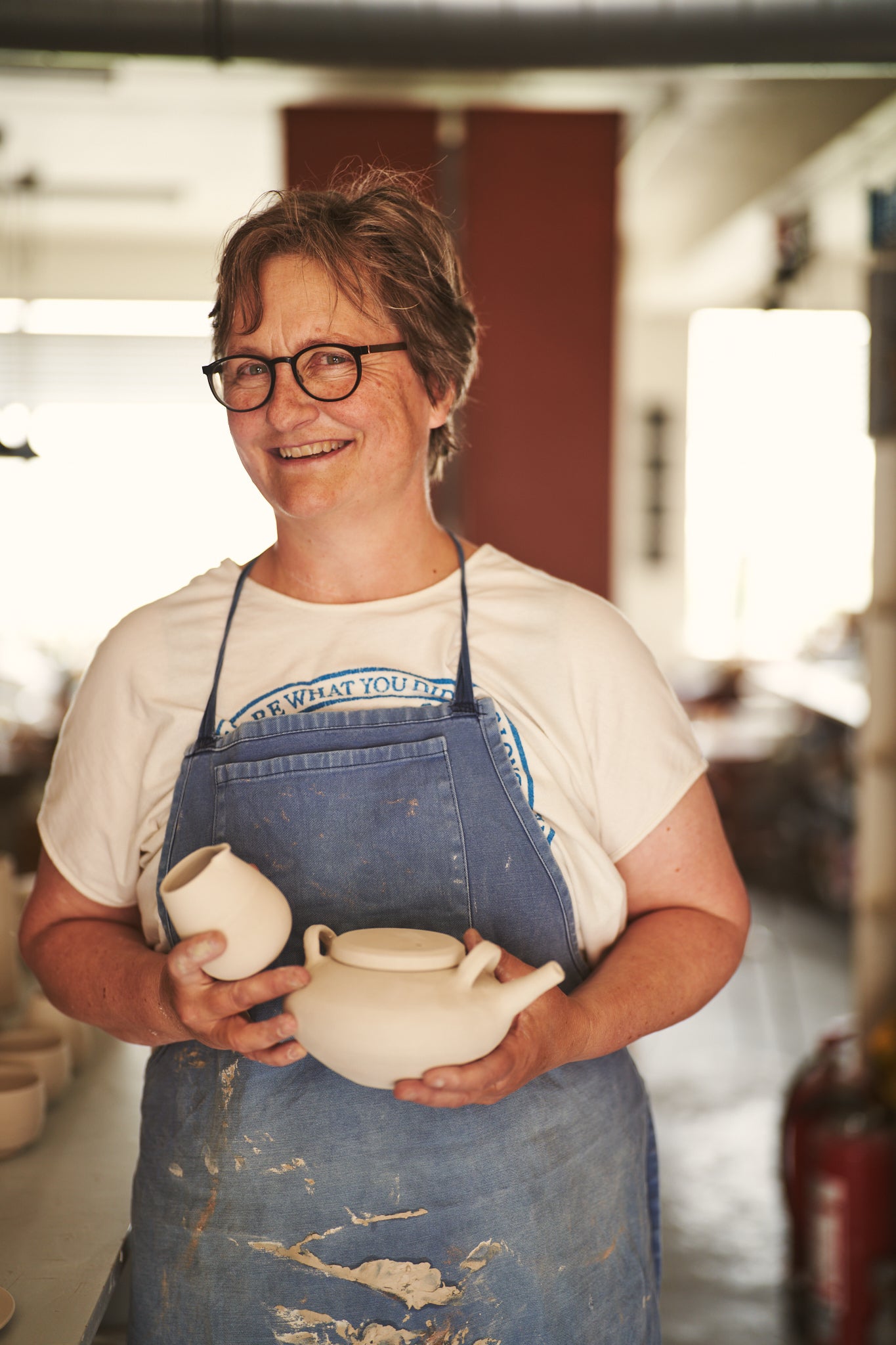 Birgitte Munck
Founder, Studio Manager and Teacher.